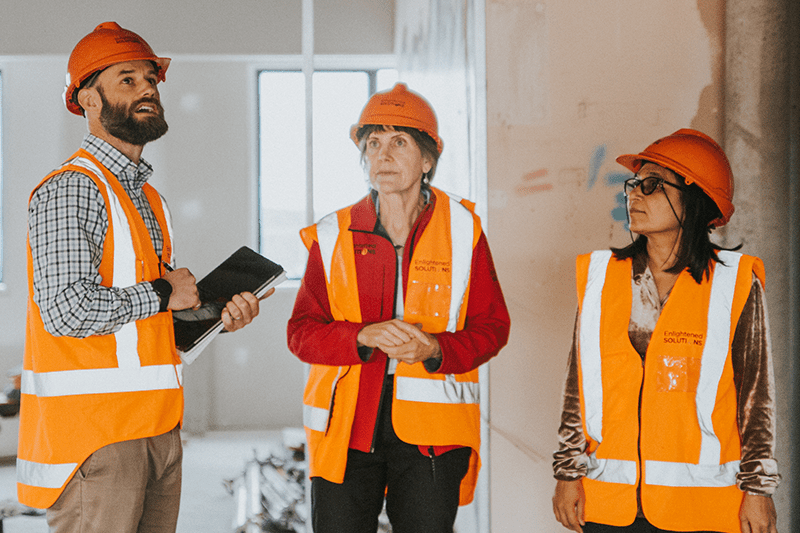 Enlightened Fire Solutions has its origins in 1995 when director Carol Caldwell set up Caldwell Consulting Limited in Christchurch to provide fire engineering services. In 2002, the name Enlightened Solutions was created due to a re-brand. Since that time Enlightened Fire Solutions has grown to become one of the most trusted and experienced fire engineering companies in the industry.
Carol is a chartered professional engineer, CPEng and fellow of the Institution of Professional Engineers of New Zealand with over 30 years of experience working on a wide range of projects. Over that time, Carol has built a small, talented and experienced team from a range of backgrounds who are passionate about what they do and have a wide range of skills.
Today, Enlightened Fire Solutions are leaders in fire engineering who provide services and solutions to a wide range of clients located throughout New Zealand.
Our role is to work with architects, engineers, building owners and developers as well as local authorities and the Fire Service to ensure that buildings are designed and constructed to meet fire safety requirements as well as achieving building goals, objectives and legal responsibilities.
As all we do is fire engineering, we have a strong track record of providing our clients with advanced and innovative solutions that provide flexibility in design as well as safe and compliant buildings. We can react faster, be more agile, meet tight deadlines and most importantly we know what we are talking about. Our large number of repeat clients are testament to this which we believe is the best sign of our quality, service and experience.
This comes from our small team of highly experienced staff who have over 75 years of cumulative experience in the fire engineering industry. We strive to provide the highest level of professional service and expertise for all our clients as well as building meaningful relationships along the way.